Tja. Es sieht so aus als wenn zu Weihnachten wieder eine Menge total nützlicher Gadgets auf den Markt kommen..wie dieses hier zum Beispiel: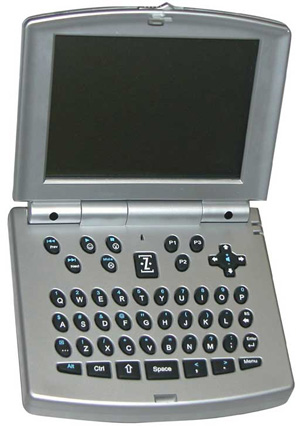 "With a compact, clamshell design, the Zipit Wireless Messenger measures in at 4.25 inches wide by 3.6 inches long and .8 inches deep and only weighs about eight ounces, making it easily portable. It features a 320×240 LCD screen and a full QWERTY keyboard for fast typing. A rechargeable battery provides four to eight hours of non-stop chatting. Zipit comes in six colors: Inferno Red, Icicle White, Ocean Blue, Pink Ice, Mercury Silver and Carbon Charcoal."
Klingt doch nicht schlecht. Kurz gesagt: ein WLAN Client mit dem man seine sämtlichen Instant Messaging Gelüste befriedigen kann…. äh ja B-)
Und für einen geplanten Preis von $99 is das doch nichteinmal sooooo teuer. Mal sehen was man noch mit dem Gerät machen kann 😉 Aber die Idee ist schonmal nicht übel.
Quelle: http://www.zipitwireless.com/