I am proud to present you the maybe official flyer and motto of the 30th World Youth Days which are going to take place in 2025 (unconfirmed!). As it seems the catholic church is going to be more open to sexual topics like birth control, homosexuality and pr0n.

At last the catholic church will be a place for everyone…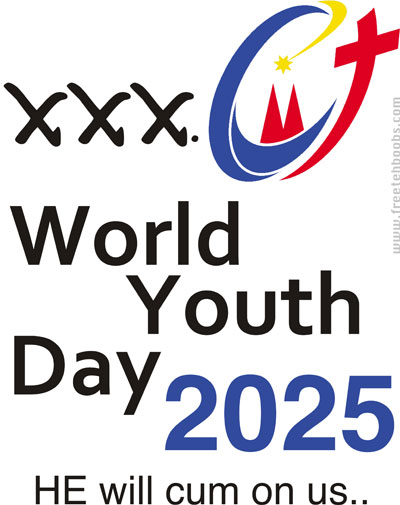 There are unconfirmed plans for some more explicit talks and topics for this upcoming World Youth Day. One catholic youth group already announced that they are going to produce their own XXX-interpretation of the evening meal…

This is NOT an actual flyer nor actual official information for anything. It's satire and nothing else.

Thanks to ahzf for the idea.
Source: what XXX means.