It seems that we do not pay the GEZ fee for nothing – there's now a way to watch and listen to the most commonly known 8 o'clock news show also known as "Tagesschau".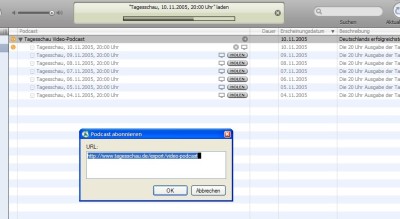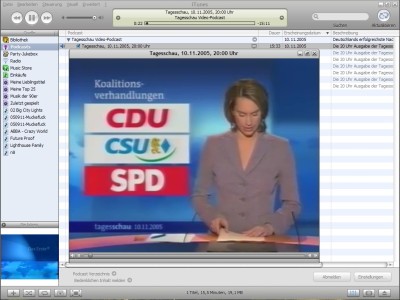 Interestingly the video podcast is encoded in h.264 video and AAC audio – so it'll run on all the Apple devices and softwares – but maybe will have it's problems on other machines. (well it even worked on my Windows Mobile devices…)
Of course – if you don't like the idea of downloading a 20 megabyte file each day you can have the audio-only podcast which is much lighter.
Source: Tagesschau Podcasts