Bad things are taking place in Ilmenau these days. First there was the WiFi link of FeM which was stolen whilst we're at the christmas party….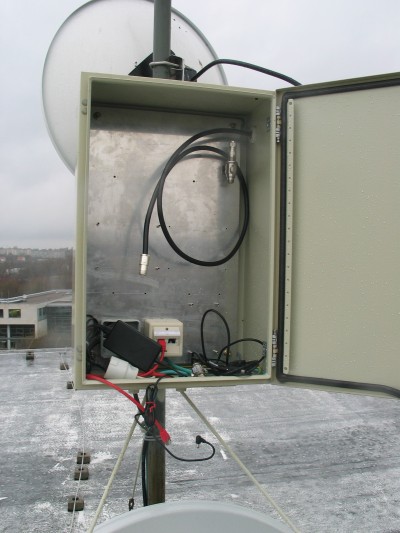 there was a SOEKRIS PC.
The thieves left the enclosure open so there's probably water in the cableing. 🙁
And as if this wasn't enough on this saturday some bad guys destroyed two of the server room air conditions of FeM: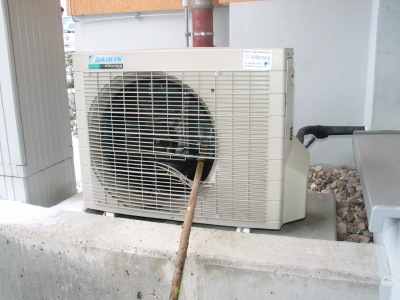 server room: I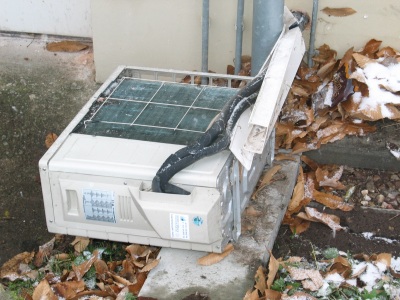 server room: C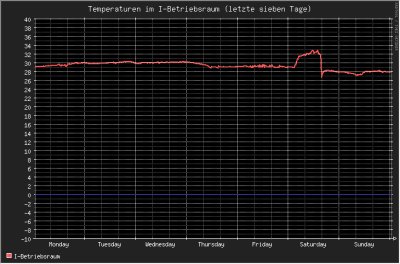 temperature peak after the air condition was gone
The I server room air condition was fixed with parts of the C server room air condition – but the C server room remains with temperatures around 30 degrees after we shut down the not necessarily needed servers. Damn my mail server is down since saturday since it's a 4-way xeon machine consuming way to much power and producing way to much hot air for an unconditioned server room.
What's going on people? Hopefully the thieves and vandals will get caught.