Archive for October, 2006
Do you remember the landing of the two mars exploration vehicles calles Spirit and Opportunity in 2004? Well I think you do. They were built to last 90 days. But it's now more than 1000 days – more than 10 times the timespan.
Well well, the two sneaky space travellers are kind of tattered – ones wheel isn't working anymore and the other one had to get his brain "reformated" several times…but all over all they are in good shape for very old fellas.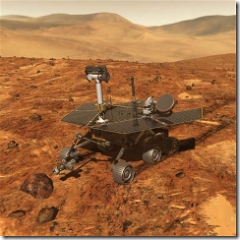 Source: http://marsrovers.nasa.gov/home/

The event is over and it was great! More than 7 hours of new information compressed into 8 talks were presented today. If you missed the event, don't worry: you can download the slidedecks here and of course if you like, you can participate in another University-Roadshow 2006 event in another german city (complete list and subscription here). If you like to attend some more talks at the TU-Ilmenau you can watch out for the local community website: www.dotnetcommunity.de – Since we're in the process of building a INETA .NET Community here in Ilmenau we're planning several events in the next months. Oh, to name one: on the 25th and 26th of next month there's a ASP.NET workshop, held by my colleague Nico Orschel. More information on that can be found on dotnetcommunity.

The Slidedecks are available in three different formats(german language versions only):
Windows Vista für Jedermann (Daniel Kirstenpfad):
Normalerweise halte ich nicht viel von Wetten, insbesodere nicht von denen mit Geld. Diese Meinung werden auch die meisten anderen Menschen haben. Nicht ohne Grund, denn meistens verliert man, und Städte wie Las Vegas wurden schließlich auch nicht von Spendengeldern erbaut.
Nun kommt es aber alle paar Jahre vor, dass ein Sportwettenanbieter in Hinblick auf kommende Ereignisse das kalte Grausen bekommt.
Heute beginnt die World Series. Das ist die Endspielserie in der größten us-amerikanischen Baseball-Profiliga, der MLB. Im Finale stehen sich die St. Louis Cardinals und die Detroit Tigers gegenüber, wobei letztere als Favorit gelten.
Und damit sind wir auch schon bei der Ursache für die Sorgenfalten bei einigen Wettanbietern: Die Detroit Tigers galten eigentlich als klarer Außenseiter im Meisterschaftsrennen. Wer vor Beginn der Saison etwas Geld übrig hatte und vielleicht einen Tausender auf das Team gesetzt hat, kann bei der damaligen Quote von 500:1 schon mal zittrig werden. So eine halbe Million ist nicht zu verachten…
Für die Wettanbieter bleibt nur zu hoffen, dass nicht allzu viele treue Fans auf ihr Team gesetzt haben – und dass St. Louis den Titel holt, denn die haben nur eine Quote von 7:1.
Artikel eines Sportwettenanbieters aus den USA
What's this and where can you see it?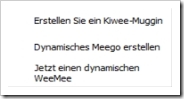 It's there; It's final and it's got a huge number of new features, paired with a new UI.