"In a rather extraordinary example of begging for money, Florence Devouard, Chairwoman of the Wikimedia foundation has told an audience at the Lift07 conference that Wikipedia has the financial resources to run its servers for another 3-4 months, and that without further funding Wikipedia "might disappear"."
Oh what an interesing find today. Seems like the Wikipedia already backed away from the statement but the damage is done.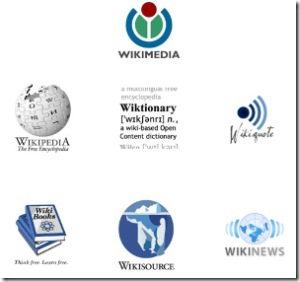 Scott Water writes:
"…, but to me this is just dumb.
They are sitting on an advertising gold mine. To even say it may be close to running out of money is inexcusable. Think about all the time individuals have dedicated to that site. Because of a lack of funds all that work could disappear? I understand businesses come and go, but to not even attempt to be a business…ehh.."
I don't think that advertising would solve anything here. Way to many religious thoughts have gone and will go into that. Just because of that: the inability to agree in any possible way because of contradicting beliefs has and will always be in the way of such projects. I don't say that there should be a dictatorship that guides the way – but not even trying to agree on such simple things is the problem of many many $open projects. I came across such inabilities several times in the last months. It ended in all cases with the worst solution for everyone, just because the open-guys/girls were not able to compromise for the sake of the best solution.
(goddamn! I just used that $lame placeholder statement for the first time, getting old…)
Source: http://scottwater.com/blog/archive/no-cash-for-wikipedia/