Postcards with your domain on it you will receive sooner or later if you have any domain registerated by yourself.
Well, merging photos with individual text isn´t a mystic thing since Photoshop or other bitmap processors. But direct marketers are looking for our attention in our days where consumers are overloaded with ads.
The solution offered by DirecType is a software that connects databases with i.e. your data, some fitting photos [1] and the printing machine that produces all the tons of direct mails you'll find in your mailbox day by day.
Other company told me a price of round about 6.000 EUR per license. May be, because this solution is for really high printing volumes. Interested industries can be traveling, insurances, furniture, automakers.
So, why doesn´t Vatican publishes a direct mailing for all christians with their name on it?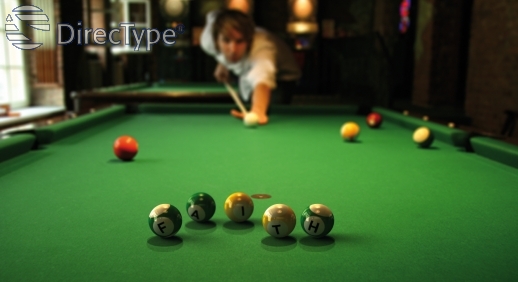 Source: http://www.directype.org
[1] "fitting" means a relation between costumers interests and the chosen photo. I.e. a domain owner of a website for fishing would receive a mailing with a fishing related photo. The owner of schrankmonster.de would receive some explicit pics. *vfg*
medienfloh