"Last week, the Indlebe Radio Telescope, situated on the Steve Biko campus of the Durban University of Technology, successfully detected its first radio source.
The Indlebe Radio Telescope is a transit instrument that operates at the Hydrogen Line frequency of 1420 MHZ and uses a very sensitive radio receiver to detect extraterrestrial radio signals.
Stuart MacPherson, project leader in Electronic Engineering at the university, said he and his students were amazed when they realised the telescope had picked up a signal.
"We had made significant changes to the receiver to increase its sensitivity. When we went in that morning to check the data, we found that it had detected a source," he said."
It's unlikely to be from an unnatural alien source but if you take in account that all the equipment was built by students on the campus of Durban Universit… that is just astonishing.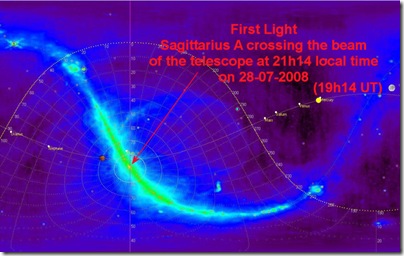 Source 1: http://www.thirdeyeconcept.com/forums/index.php?page=258
Source 2: http://indlebe.dut.ac.za/