Archive for February, 2009
We have several source-trees in one VSTFS project which are separated by paths in the source control. Now there are several build definitions which are triggered on every checkin.
The problem now is: How do I just build the projects that are affected by the checkin?
Easy! Just cloak the paths in the build definition.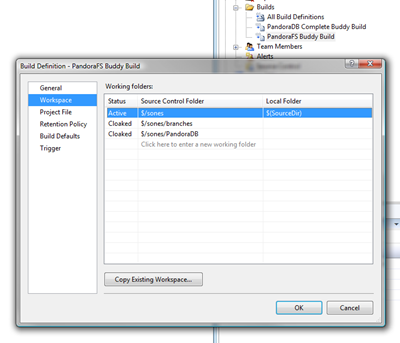 In the example: Every check-in below $/sones/branches and $/sones/PandoraDB is ignored and the code itself isn't even checked out.