The final last pieces are falling into their place: We're at 99.98% completion of the SONES Office Space.
Today we got the soda delivery. Since it's unclear right now who likes what the most (pretty clear for myself: Dr.Pepper FTW!) the first order contained three different sorts.
Look that gorgeous fridge: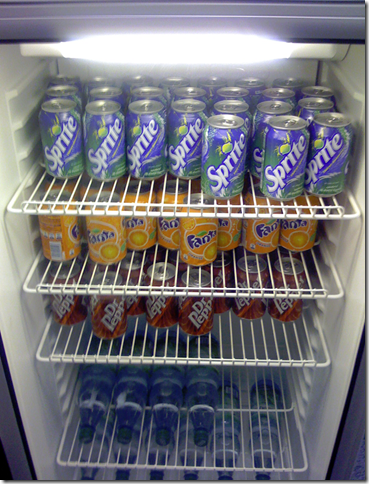 That means: Free Soda for every employee!
Source: http://brawndo.com/