Archive for category hackerspace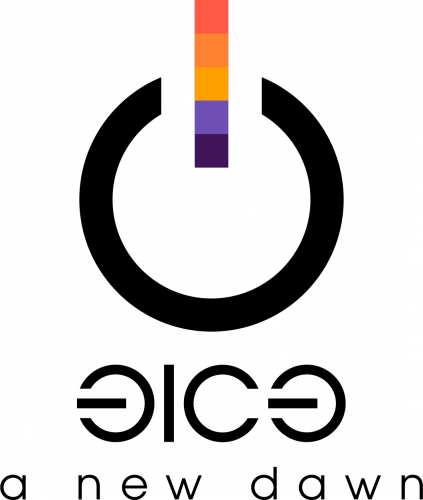 Like every year the Chaos Communication Congress gathered thousands of people in one place between the Christmas-Holidays and NewYears.
Since I was out-of-order this year to attend I've opted for the Attending-by-Stream option. All Lectures are live-streamed by the awesome CCC Video Operations Center (C3VOC) and made available as recordings afterwards.
Since the choice of topics is enormous here are some I can recommend:
Source 1: http://events.ccc.de/congress/2014/wiki/Static:Main_Page
Source 2: http://en.wikipedia.org/wiki/Chaos_Communication_Congress
Source 3: http://c3voc.de/
Source 4: http://media.ccc.de/browse/congress/2014/
Last year in June I wrote about the concept of a ubiquitous status display of the business in every office. Especially for development and operations it's pretty important to have important measurements, status codes and project information in front of them all the time.
Back then I already wrote about the Panic status board which gives a great looking example of a status display. Now there is a software from the company Panic which offers anyone the ability to create such a status board. It's for iOS and looks awesome!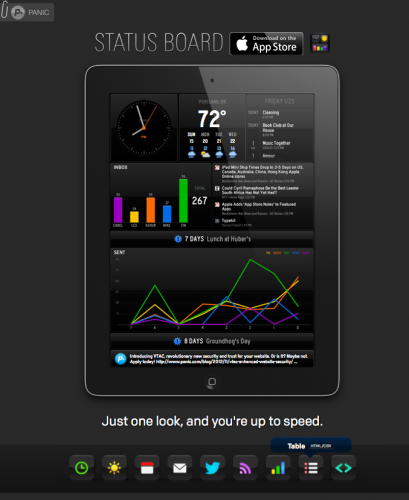 Source 1: Mirror, Mirror on the wallSource 2: http://panic.com/statusboard/
The other day I found out that there is an actual hackerspace in Bamberg – the city where I work and live nearby. For some strange reason it never occurred to me to search for an hackerspace nearby. But now since the 29c3 is at the gates I found them on the "Congress everywhere" pages (beware, it's having a hard time right now).
Since I just found it and christmas duties take their toll I wasn't able to go by and talk to the people there in person – i've just contacted them over their IRC channel (#backspace on freenode). Eventually I will have time to visit them and I'll have a report up here then.
For the time being enjoy their website and the projects they already did. Apparently there are some very interesting LED lighting experiments.