mit "Analysis of the Texas Instruments DST RFID" haben die Forscher ihre Arbeit überschrieben:
"The Texas Instruments DST tag is a cryptographically enabled RFID transponder used in several wide-scale systems including vehicle imobilizers and the ExxonMobil SpeedPass system. This page serves as an overview of our successful attacks on DST enabled systems. A preliminary version of the full academic paper describing our attacks in detail is also available below."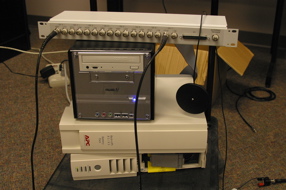 Die Forscher haben dann mal ein bisschen mit den RFIDs herumgespielt und siehe da.. sie haben einen Simulator gebaut… da kann man dann Autos mit starten oder z.B. bei ExxonMobile Speedpass Benzin bezahlen…
HOCHINTERESSANT!
Quelle: http://www.rfidanalysis.org/