Almost everything is fine with the Mac mini – but there is just one thing that really annoys me: the poor VGA Quality. I've tried with several Displays – but the results where dissatisfying. On one Belinea 19″ CRT it was even unusable. At the moment I attached the mini to my Belinea 108025 CRT – it works but it is far away from being perfect. On Engadget and in the Apple Support Forum they say it's the mini´s analog output that is not as good as it should be. Some others think it's the DVI-VGA Adapter that screws the VGA signal.
So I started to look around for a TFT Display. Because it's technically senseless to use the Mac mini with any resolution higher than 1280×1024 my choice would be a 17″ TFT. My favourite at the moment is the Samsung SyncMaster 701T. Because it has VGA and DVI and a great cost/performance ratio (600:1, 300 cd/m², 12ms).
What do you think? A Buy or a No-Buy?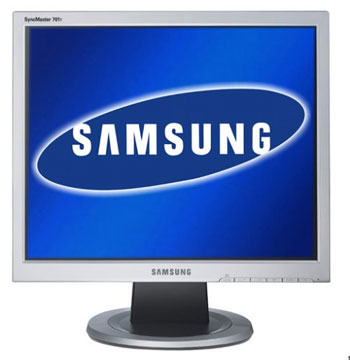 Source 1: http://monitor.samsung.de/article.asp?artid=9FF6F8BB-C4D6-4762-A4FC-2D8C644E0314&show=specs
Source 2: http://www.engadget.com/entry/1234000760034794
Source 3: http://www.123macmini.com/news/story/22.html