Today I had some 20 minutes to take a quick look at "American McGee's Scrapland" – a game that I got for PC (thanks Marc) and Xbox.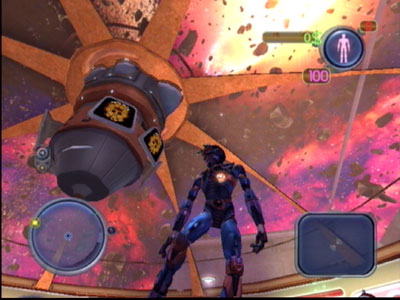 Generally it's a 3D Adventure that incorporates running and talking and flying around in spaceships'n'stuff B-) The graphic is quite impressive…just like the "WOW"-Effect when you first see Chronicles of Riddick: Escape from Butcher Bay on the Xbox. I cannot say really much to the gameplay until I played it more… but the first impression was, that it's slightly different than any other 3rd Person Jump-n-Run-Adventure-Racing Game (like GTA…)… It seems that the directions on the controller are depending on the angle of the camera… if that's cool or if that sucks, I don't know at the moment… it was just different.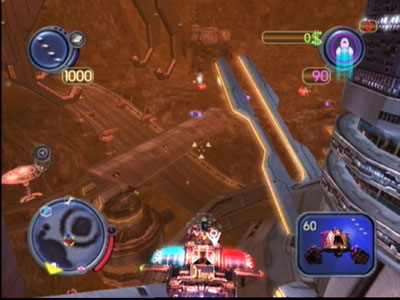 One cool feature that I saw: You can build your own Custom-Ship. There's some sort of editor in the game where you can select the parts your ship will be built of.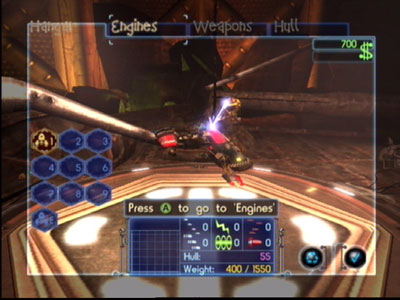 Source: http://scrapland.gamesweb.com/