After some really great style mixture albums Moby is back to enlighten our lifes with even better music. Since some weeks Mobys new album "Hotel" is available in stores – time enough for me to grab it and take a hear.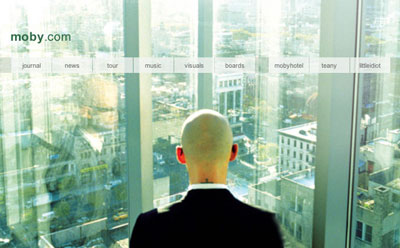 I called this article "rediscovery of melody" – and it's a fact: It's been ages since Moby gave us such canorous songs. As usual each one is great and greater ;) I personally fell instantly in love with "Raining Again", "Lift Me Up" and "Very". Awesome tracks!
Just one thing: PLEASE USE LESS FILTERS. The vocals and some samples on the album are constantly hissing, swooshing. This is annoying because in the first place I thought my stereo broke.
Source: http://www.moby.com