Deka and ThamThon started to play with the brand new EIB Installation in our Office. And they really seemed to have fun B-). Well the light was switched on and off several times – if they intended that… I don't know – but the EIB configuration looked kinda complicated.
Oh, a few words what EIB is:
"Here's how the "intelligent" home works: The EIB system serves as the automatic controller of devices and systems in homes and apartment houses, and functional and commercial buildings. Sensors, such as motion detectors and thermostats, send impulses over a transmission medium to so-called actuators, for example. Sensors and actuators communicate with each other via four alternate transmission media."
This is the main controller and the serial interface of the EIB. You can see the serial cable (btw: 13 Euro for 3m serial cable is dailight robbery!) and the Battery.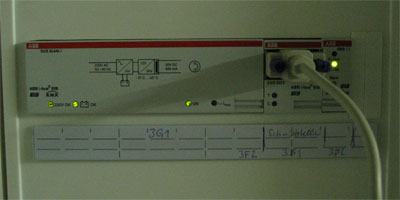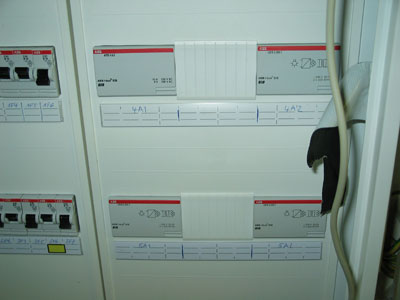 The switch-modules…
This is the other side of the wall: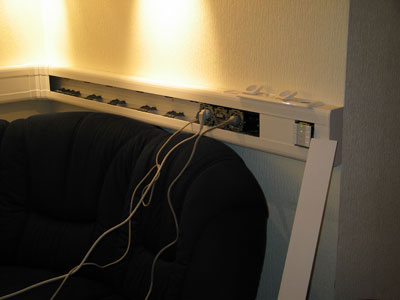 There are numerous actuators and switches connected to our bus. But when I left nothing worked so far ;) The problem seems to be that the Software is not that logical – or we just don't get it ;)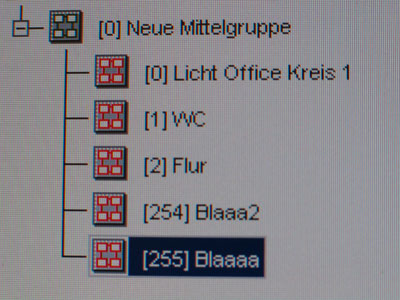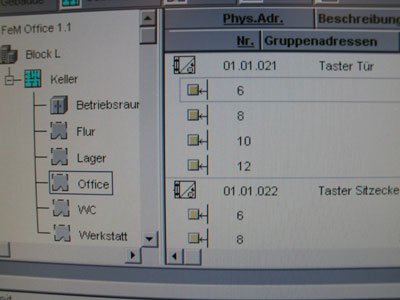 And THIS is a switch… okay… 4 switches… but damn isn't that a nerds dream! ;)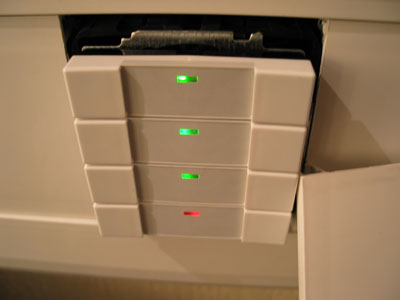 A complete review and description of the offices' EIB installation will be available shortly.
Source: EIB Wikipedia Article