After some very disappointing experiences with Mercury, Lotus Domino and Exchange I was almost ready to even use OpenSource Software B-) – Just kidding! But the experiences were very very disappointing. Mercury does not have the needed features, Domino is to complicated and not what I would expect from an IMAP Server and Exchange, wuh… I wasn't able to test it because: In order to install Exchange you have to have an ActiveDirectory (DC). I do not have that. I tried on a testing machine and the direct effect was: After promoting the Windows 2003 to a DomainController I could not access any file-share on that particular machine with MacOS X. That's sad because the Exchange would run on one of my fileservers: You see the problem?!
Then I looked at the website "The IMAP Connection" and I found several other commercial IMAP servers. So I took the first one whos website and feature-list looked promising and gave it a shot: MDaemon from Alt-N.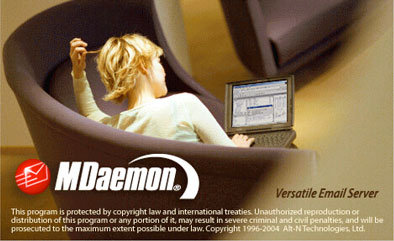 It's a relativly small Application and MDaemon does not require any 3rd Party Software like a SQL Server or ActiveDirectory or something.
After a quick Installation you get this: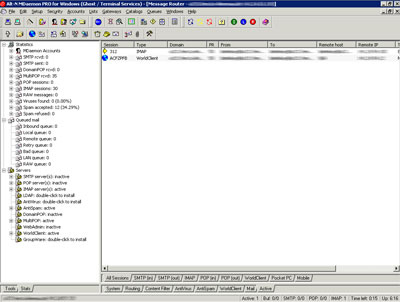 The Feature-List of MDaemon appears like a listing of everything a great Mail-Server needs – even groupware features like calendar and contacts. And as if this wasn't enough it's completely configurable via the Webbrowser and the WebMail Feature is well… do i have to mention it? ITS GREAT! ;)
Because I don't use all the features I cannot give a complete overview of MDaemon… but I'll do my best with the features I'm useing…
First the most important feature: Encryption and Security. With MDaemon you can encrypt almost any connection. I didn't had the time to get an official certificate so I used the CA that comes built within MDaemon.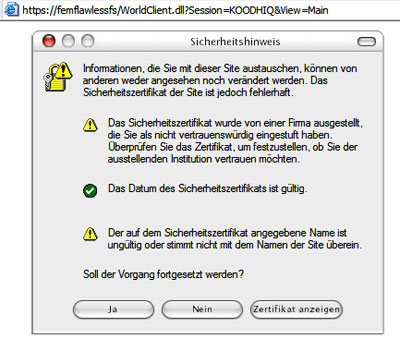 And everything works just as easy as possible: One click and a connection is encrypted.
Of course all the IMAP Features I was looking for are available with MDaemon: Subfolders, Encryption, Server-side Filtering, Spam-Filtering, Antivirus, Archiving…. to just name a few important ones.
And as if this wasn't perfect enough: MDaemon stores all Messages in an easy convertable and backupable format: Textfiles.
One feature I tried out because I was curious: The WebMail Server called "WorldClient". And this is how WorldClient looks like: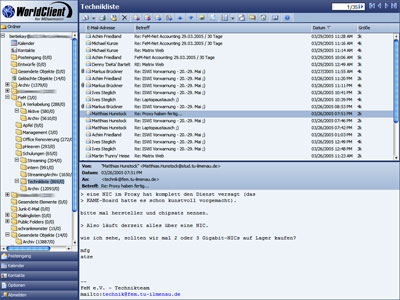 That does me remember of the Outlook Web Access Feature ;)
and this is how you compose messages: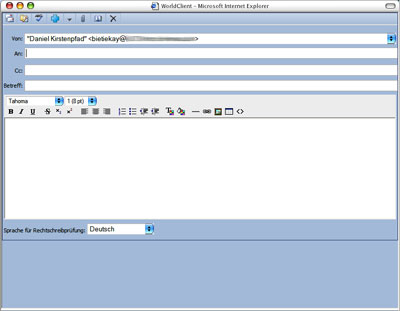 Actually this WebMail Feature replaces a complete client: Remember that the two pictures above are screenshots of the Internet Explorer. Unfortunatly my server is short on memory – so I'm going to disable that particular feature.
The conclusion: I've found the "perfect IMAP" Server for Windows. But there's always a contra. And the contra is that it's about $330 for the smallest version (6 users). I only need 1 user… so whats the point ;-(. Until I find an alternative Iam on the trial version of MDaemon…in the worst case I have to swallow the pill and put the 330 bucks on the table.
Source: http://www.altn.com