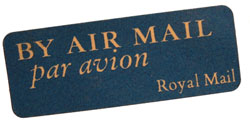 It seems that today is one of those days where the things come together ;) So I checked my mailbox and look what I've got:


The newest and finest from John, Steven and the beautiful Amanda. It's a limited 7″ record and available only through their website.
"AFTER OVER A WEEK OF STAMPING THE RECORDS AND SLEEVES THEN PUTTING THEM ALL TOGETHER WITH A NICE INSERT, THEY ARE READY TO BUY!! >P> THIS IS THE FIRST RELEASE FROM MANDA, JOHN AND STEVEN UNDER THE NAME 'DATA PANIK'. THE 7″ IS LIMITED TO 500 AND EACH COPY IS HAND NUMBERED BY THE BAND." (obviously their shift key is malfunctioning)
And what a great record. It's just like abi_girl said in dataPaniks flickr photostream: "you never fail to completely and utterly blow me away, you're maturing musically in the most fantastic way..you're ace at what you do. don't ever stop".
I don't know if there are any of the 7-inches left – but you can buy the two songs via download on their website…it's really really worth the money.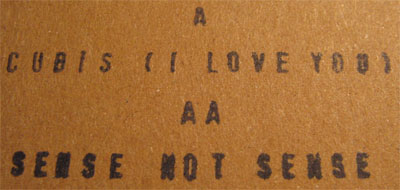 two A-Sides…of course, it's dataPanik!


collectible!
Don't miss dataPaniks flickr photostream. Amanda is almost daily putting new pictures up there…
Source 1: http://www.datapanik.co.uk
Source 2: http://www.flickr.com/photos/datapanik