Ink it baby! As more and more people are using tablet pcs it's going to get really really – oh well – confusing.
I personally really like the idea of handwritten notes on webpages or especially like in this case in a web forum. BUT only if the information of the handwritten text is also available as machine readable, not to say searchable text. Because the tablet pc incorporates a really great handwriting recognition it wouldn't be that hard to get that done…
And now take a look at Channel9. They lately added the Ink-Feature to their forum. And it looks great.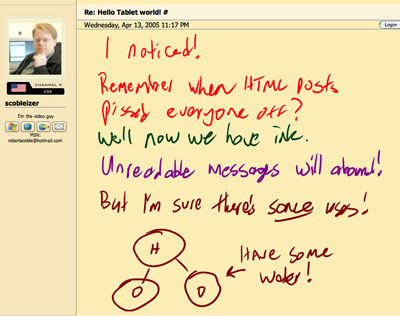 Source: http://channel9.msdn.com/ShowPost.aspx?PostID=57600