Uhh it seems that there's some racing stuff going on at my university: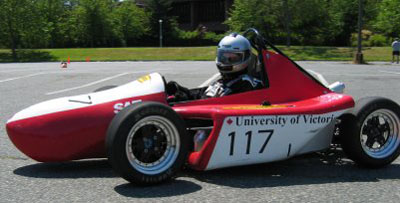 "Formula Student is the biggest and best of its kind in Europe. Run by the Institution of Mechanical Engineers (IMechE), in partnership with the Society of Automotive Engineers (SAE) and the Institution of Electrical Engineers (IEE), it promotes careers and excellence in engineering, by challenging university students to design, build, develop, market and compete as a team with a small single seater racing car."
Today evening (1900) there will be a meeting in ZHS201. I hope I can make some good pictures.
Source 1: http://www.stud.tu-ilmenau.de/~fegr-ii/
Source 2: http://www.imeche.org.uk/formulastudent/index.asp