This evening the grey sky of Ilmenau was illuminated by something similar to Yodas green light saber. Actually it IS a laser of unknown power which seems to be used to "draw a straight line" above the roofs of the sleepy Ilmenau citizens.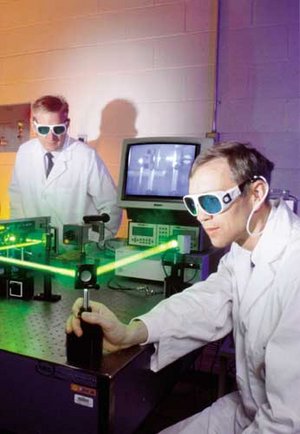 Fortunately this is just a picture to show you what the laser should look like close-by.
And now cheer for the great pictures that where taken this night. They show the impressive skyline of Ilmenau and the even more impressive light saber by night.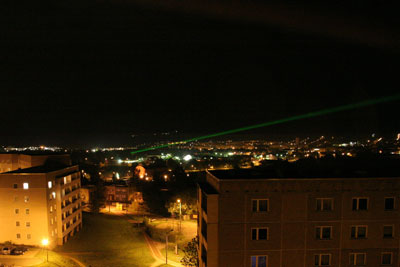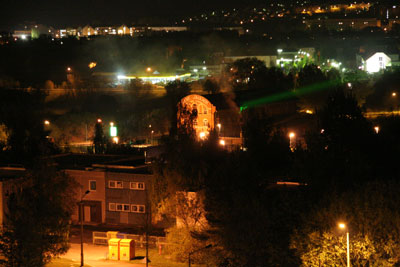 Stay tuned for more light saber action…
Source 1: something about Yoda
Source 2: Wikipedia Laser