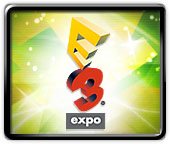 Here are my impressions in short:



international commercial slogans everywhere in the auditorium ("…immer besser. Du…")

they seem to have bandwith problems: the stream is rebuffering all the time. (i've got 100Mbit broadband)

"Due to the proprietary information in the following content, the video and audio portion of this broadcast will be temporarily suspended. Normal program will resume in a few moments."

more than 2 million Xbox live subscribers up to next month

Xbox 360 will play the most popular Xbox games (does that mean emulation of the first-gen Xbox?)




UPDATE: YES. It's backward compatible!



XBOX 360 will launch in Japan, North America, Europe at the same time

Xbox live will have minigames built-in (Card games…)

Dead or Alive 4: exclusive for Xbox 360

Xbox live as a media platform: Voicechat, Marketplace, Media

I'm a "BeatBuilder"-Customer

iPOD compatability? Xbox 360 will be compatible with competitors mobile media players

Xbox 360 as a media amplifier: HD TV, msn music store, your music…, Media Center integration.

Stay connected: the Xbox live and Media Interface is accessible even when you play. Just hit the center button of your controller
Damn. Why aren't they showing the cool fun-video with SteveB and BillG for everyone? It's not in the stream. It's just there live on stage.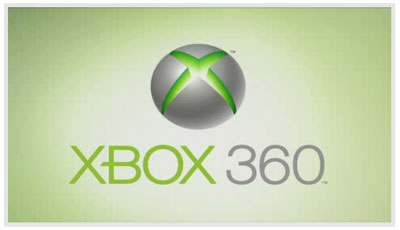 J Allard talks about "knocking customers out of socks"…hmkay…want my three-sixty NOW!

Lost Odysee looks really really gerat… created by the creator of Final Fantasy

every game will be minimum 720p

"every Xbox 360 will be designed to enable HD…" – does that mean there's going to be several versions of the Xbox 360?

Project Gotham Racing 3:




Spectator Mode will enable to watch races via Xbox live

If that engine sounds are in the game… whooo ;)

"Life begins at 170"

"Million Dollar Price" Race Competition



Tom Clancys Ghost Recon 3


NBA 2k6

Call of Duty 2

Elder Scrolls IV: Oblivion




full featured RPG

nextgen AI: eats, sleeps, reacts, acts.

fantastic graphics



Gears of War




first Unreal Engine 3 game

1st Person Shooter

seems that the pictures we've seen of unreal engine 3 so far where from GoW

available Emergence Dasy 2006



EA launch lineup




more than 25 EA titles in development for Xbox 360

5 launch titles




NFS: Most Wanted

The Godfather

FIFA Soccer 06

NBA Live 06

Tiger Woods PGA Tour 06

Madden NFL 06



newest partner: SQUARE ENIX




FINAL FANTASY XI ONLINE for the Xbox 360 – this rocks

Square will bring more to Xbox 360 and Xbox live

personalisation of the game

realtime rendered Movie… and it looks really really great



Some more ingame movies from:




Quake 4

Cameo

Test Drive Unlimited

The Darkness

Green Atherton (racing)

Frame City Killer

Top Spin 2

Dead Rising (working title)

Condemned Criminal

Full Auto

The Outfit

Perfect Dark Zero

Ninety Nine Nights