Since we use dotMSN for multeem it's fun to play with this great library. It's not only me wondering why Microsoft did not release that kind of library.

"I've had a "bot" online for a over a year now with their originial implementation.
Add anika@mscorlib.com to your MSN list.
Have a conversation with her, she is plugged into: http://alicebot.org/
She changes her display name automatically, from previous names that anyone can change. Supports display pictures (now that the new version of the DotMSN Lib supports it).
She has many other "eggs"…."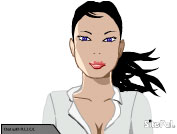 Source 1: http://www.xihsolutions.net/dotmsn/

Source 2: multeem
Source 3: Randomize