As you may noticed further I got a HP Netserver LH4 some months ago. And this week was the day we "installed" the machine in the server room.

With five-man-power we managed to get the machine in place. It's an awfully unhandy and heavy machine but you can hear the power when you turn it on ;) (actually you even can feel it… beware of getting soaked in)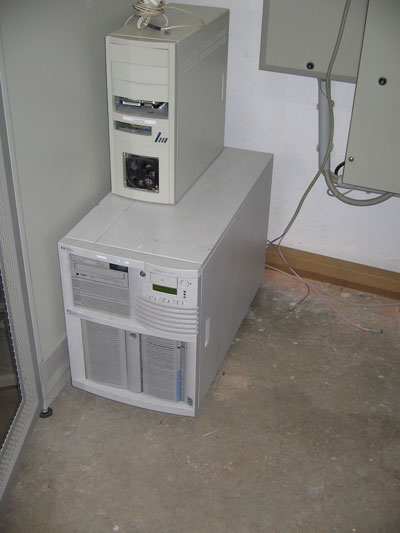 It's a quite big box…unfortunately.
Source: HP Netserver LH4