I knew ZBrush for some time, although I am not using it I am frequently asked where to get this program or even how it's name is. So I put it on here to find it in the future.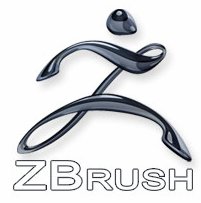 "ZBrush 2 is a huge leap forward in speed, performance and technology. Modeling, texturing and painting features have all benefitted from unprecedented code enhancements. New tools and options provide even more versatility in all areas, boosting the artist's productivity and streamlining workflow in surprising ways.
Z2 is fast. It boasts handsomely optimized code innovations, combined with unique features, providing more power to create models with unparalleled detailing capabilities. Even medium- to high-resolution models respond instantly to sculpting actions, constantly rendered and shaded in real time.
Building on the freedom to sculpt high-frequency details with ease, Z2 offers revolutionary new modeling, surfacing and texturing techniques, while intuitive controls focus these powerful resources on the creation process."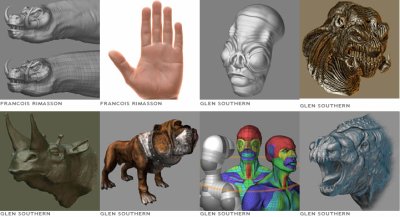 The results are astounding. In just minutes you can create impressive high polygon meshes.
Source: http://pixologic.com/home/home.shtml