uhh…the last 3 days I did almost nothing else than hexediting, flashing, dumping and thinking what to do more with the ROM Images I've got.
Maybe I have to explain:
I've got a new build of a new Operating System for my MDA2 Smartphone. The only problem is, that some genius at HTC (the manufacturer of the MDA2) decided that it might be a great idea to lock a major part of the ROM of the device. On the support side it's great: It's nearly impossible to "destroy" the device by flashing it. You always have a fail-safe mode. Even after a crash when the "100% ROM erased" line appeared won't affect the device…just redo the flash…
But for me it's a major problem. I am supposed to flash the new ROMs via a serial terminal (HTCs MTTY to be precise). The problem is that the only reply if the device on the flash command is "NOT ALLOW OPERATION". Which is quite frustrating.
But there's another way to get the data flashed. If you have the BIN file… dd / ntrw it do the SD card…SD Card into the MDA2, boot into bootloader…and voila… flash!
Okay. That's the fast version. But stay tuned for the long version soon ;)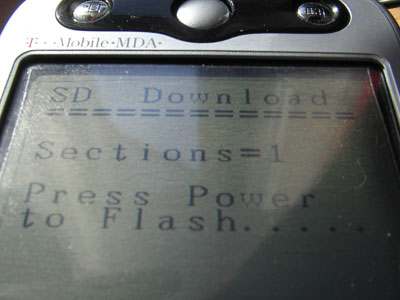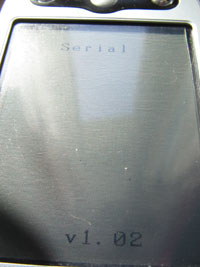 USB>d2s
d2s
SD:Waiting for card insert.........

CMD3 for SD, it's OK, ready to get RCA from response.

SD:Detected one card

SD:ready for transfer OK

pc->drive.total_lba=F4400
pc->drive.num_heads=0
pc->drive.sec_p_track=0
pc->drive.num_cylinders=0
pc->drive.block_size=200
pc->drive.features=0
pc->drive.RCA=2F83
pc->drive.drv_type=40000000
pc->drive.securedAreaSize=0
pc->drive.securityDrv=0
pc->drive.busWidth=1
pc->drive.erasedSize=0
Total card size=1E880000

***************
Store image to SD/MMC card successful.

USB>