Today it's the day of music discoveries. I just found two great new artists/bands.
The first one is Goldfrapp. My colleague Hilmar sent me an eMail in which he strongly recommended Goldfrapp – especially because there is a new album coming up soon.
I instantly surfed to my favourite music store and took a look onto Goldfrapps current album "Black Cherry". And after listening to the first two tracks I bought the thing.
I am looking forward to their upcoming album, even though I don't like the new albums title song "Ooh La La"…it's to soft and normal, ready for airplay…well maybe someone else will like it…
My favourite tracks on "Black Cherry" are Train and Black Cherry… awesome tracks.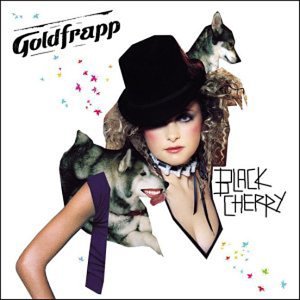 Source: http://www.goldfrapp.co.uk/