I needed headphones – so I went to the next tech-dealer and tried some of the available headphones. After some trying I came to the conclusion that more than 50 Euros would be to much for such a headphone. Especially that I simply could not determine the difference between some 40 Euro and some 140 Euro headphones… infact I decided to buy the Sennheiser HD 457.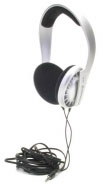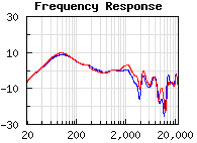 measurements by HeadRoom

To come to a conclusion: I can recommend to buy those headphones if you don't want to pay more than 50 Euro. They sound warm and clear – better than I expected from low-budget headphones. If money doesn't matter, go and get a… I don't know ;) Maybe the guys from reply2all can tell us what to buy when money does not matter.
Source 1: HeadRoom Headphone Test
Source 2: Sennheiser HD 457