Yesterday the sixth keyboard I possessed just died – it was a keyboard from cherry – one with all those buttons on it that nobody seems to use. I never did actually… but now it's gone and the "new" one was already waiting: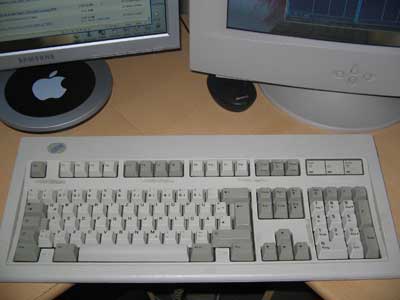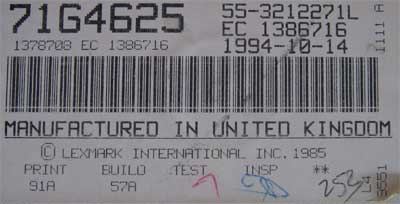 this one was manufactured 14.10.1994 which makes it more than 11 years old…
YES! It's one of those very very old IBM keyboards whose original design is from 1985. The one that has a very enjoyable "key-klick" not speaking of the comfortable typing experience…
So you may say: This keyboard is more than 11 years old – that's quite old… yeah! But it's new!!
How comes that? I got my hands on a quite old IBM Netserver which worked for over 10 years for a company here…and this keyboard was attached to the machine. It even had a dirt cover attached and was not used for all the time… So it's almost new. After all a real pleasure to code with this gadget.