After a week of testing schrankmonster is back on it's "old" server. I successfully finished the one-week-free-test which IPXServer offered me.
But first things first: At the moment I am planning to move this website (and some other) to a new and dedicated machine. Therefore I am looking for a hoster that has the best offer…and IPXServer seems to deliver the best price-performance ratio. So I asked for some more information about their products (actually their site is…crap) – and they offered me a one week test of a server of my choice.
Within 12 hours from my request they delivered the server with Windows Server 2003 Web Edition running on it. I received 5 eMails through IPXServers own pop3-mail-system (which every customer is forced to use to communicate with IPXServer) with the login informations and support informations. And after one hour this website was completely moved to the new server. (it took around 50 minutes to copy all the data)
Beside the Remote Desktop Client way to administrate the server a customer gets a web-driven administration area to perform all kinds of tasks with the server (like upgrading, passwords, recovery…)
I want to give a short overview of the administration area: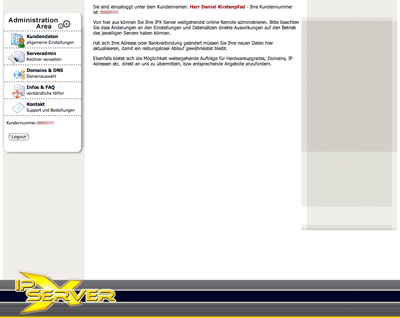 that's the first page after the login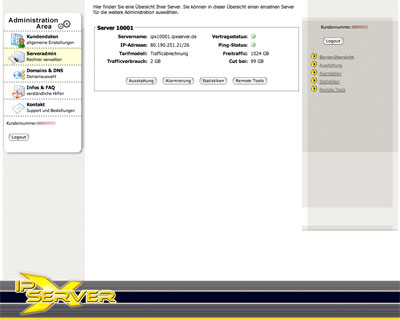 some information about the machine…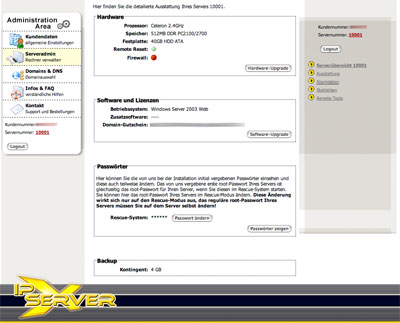 the configuration of the machine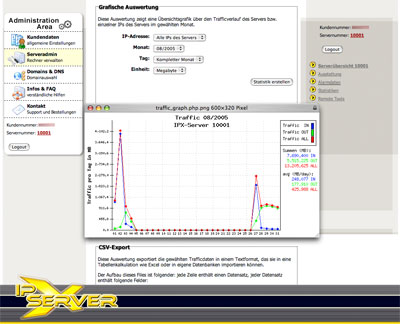 there are some traffic statistics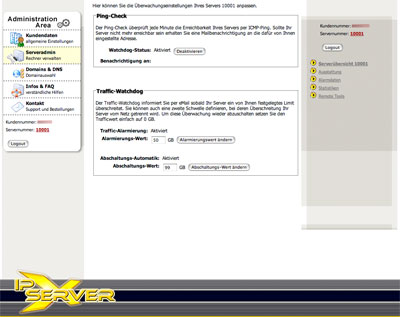 you can configure traffic-limits and alarms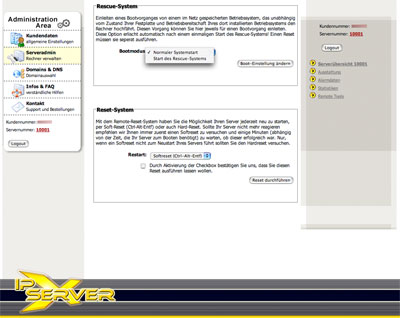 well…very limited remote possibilities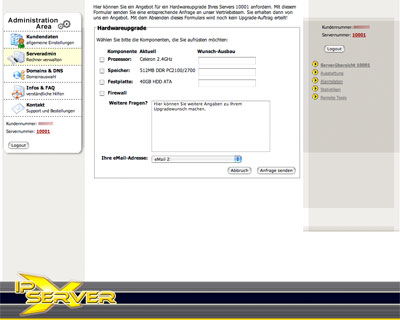 you can upgrade the hardware (ask the sales-team about the pricing!)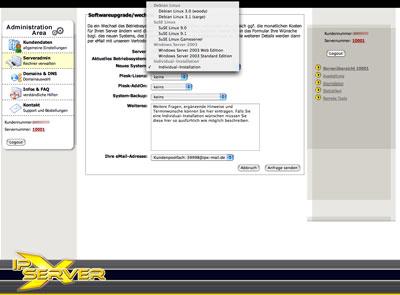 you can upgrade the software…see the "individual installation"… for about 25 Euros per 15 minutes they will install any OS you name and send in for you…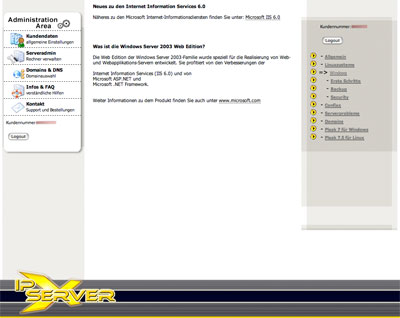 there's a VERY SHORT FAQ section.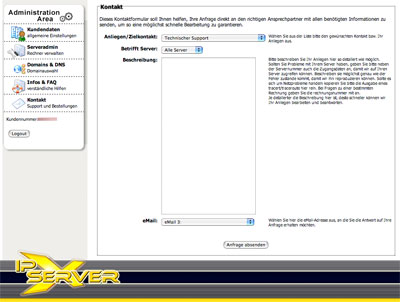 that's the technical support-section…I preferred eMail support…



and you have some backup space…
To come to a conclusion: All testing went fine so far. The machine delivered the performance I expected – the network even delivered better performance than I expected (about 7 megabyte/s down-speed from that machine to my home machine). Additionally IPXServer delivers the best price-performance ratio. Considering the fact that the IPXServer eMail support normally responded in less than 2 hours to any eMail I sent them – there's nothing bad I could say about IPXServer. I am sure that I will become a customer in the future: I really can recommend IPXServer so far.
Source: IPXServer