Since there are some new Windows Mobile 5 devices out and will come out till christmas there are many new applications showing up these days.
And one application is called "1-view". It's meant to be an application that gives you access to all your media on the Windows Mobile Device with one view – one GUI.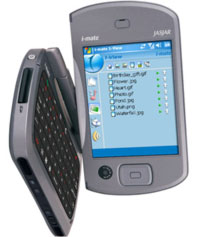 1-View on the JASJAR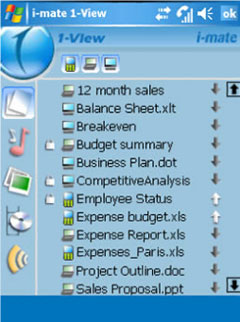 the GUI…


an overview of 1-view.

Source: http://www.1-view.com/