Today is a great day! We just finished the packaging of the Promise VTrak m500i and it's hard disks. And soon it's going to get back to Promise.
As you may have noticed we had trouble with our newly bought m500i. Very serious troubles that all pointed to one source: Promise. The firmware of the m500i just isn't capable of doing the things Promise is promising. No 3 Tbyte Volumes. No DHCP for the Management port without a complete crash of the m500i. No saved settings (the m500i lost it's settings after a power outtage). The list goes on.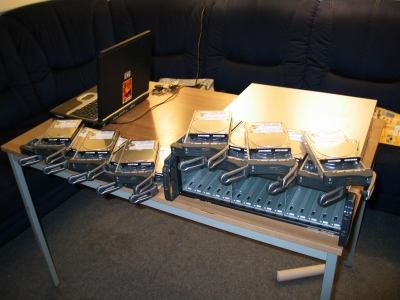 mount(ed) harddisks: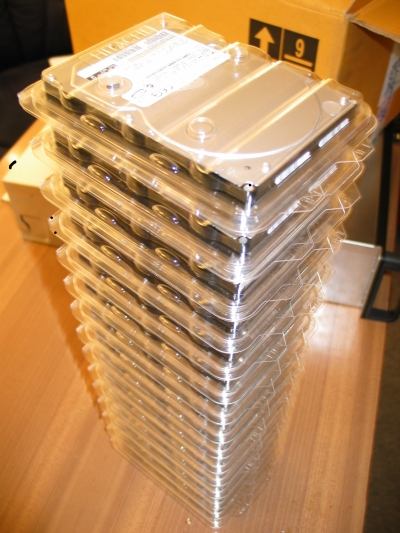 Now back to business. We await the arrival of a NetApp and an IBM storage solution. So more on that subject soon.