Harhar! No big deal this time. Just some "lets see what happens" crap. We got a 1 GByte ramdrive and the Linux iSCSI Enterprise Target.
sequential read rate medium (unthrottled): 77979 Kilobyte/s
sequential read rate Read-Ahead (Latency 1.15 ms): 59963 Kilobyte/s
repeatedly sequential read ("coretest"): 59901 Kilobyte/s
Isn't that surprising? I would have expected the NICs to perform much better. But obviously 85 Megabyte/s is the maximum speed possible. The most surprising thing is the fact that we do not see a constant line but some peaks. We made 2 additional benchmarks and got the same result… anyone who could possibly explain what's going on there?
In the comments of a previous benchmarking article was the question "What hardware do you use?". So here's a complete listing:
iSCSI Server Hardware:
Mainboard: Intel Torrey Pines SE7210TP1-E
Network: Gigabit LAN onboard (Intel 82547-GI Ethernet)+ Intel PRO/100 S (82557/8/9)
CPU: Intel Pentium 4 3 Ghz / 800 Mhz FSB / HT / Prescott
RAM: 4x 512 MB DDR PC400 Kingston (KVR400X64C3A/512)
HDD: 7x SATA 250 GB WD2500JD
iSCSI Client Hardware:
Mainboard: Intel 915G/GV/910GL Workstation (8291xGx GMCH + ICH6R) PCI Chipset
Network: Gigabit LAN onboard (Broadcom NetXtreme Gigabit) + Intel PRO/100 S
CPU: Intel Pentium 4 3 Ghz / 800 Mhz FSB / HT / Prescott
RAM: 4x 512 MB DDR PC400 Kingston (KVR400X64C3A/512)
HDD: 3x SATA 250 GB WD2500JD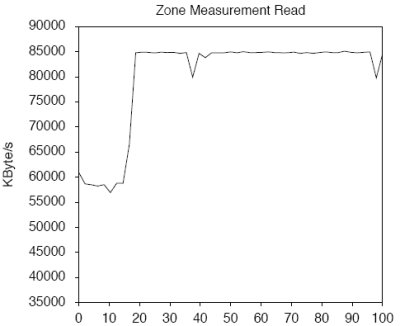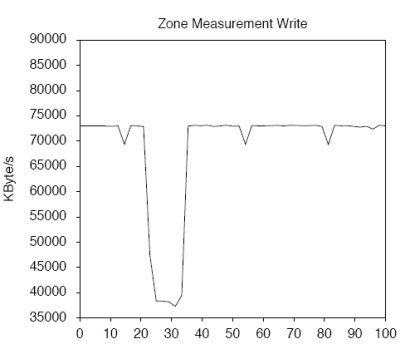 The tests as PDF:
Test 1: ramdrive.pdf (26,08 KB)
Test 2: ramdrive2.pdf (26,1 KB)
Test 3: ramdrive3.pdf (26,13 KB)