Finally after about a month of waiting the brand new UMTS/HSDPA ready PCMCIA card arrived together with the USIM.
We are going to use this card for our UMTS testings for the 22C3 lecture in december. So you can expect more on that subject in the future (reviews, sourcecodes, slidedecks).
But first the unpacking: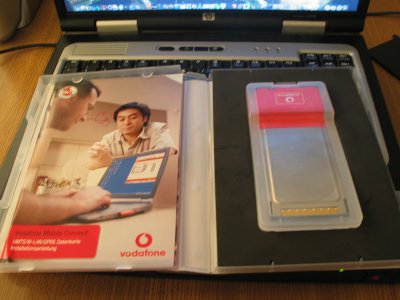 that's the box…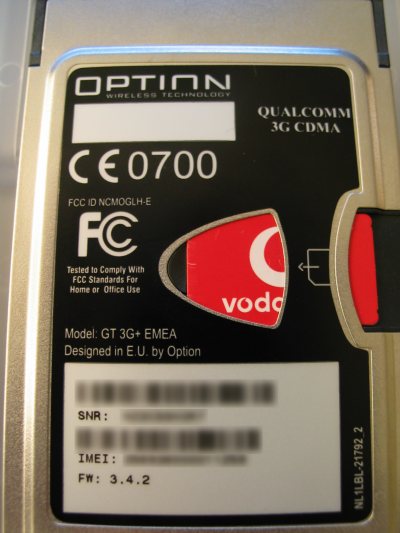 it's a Qualcomm…well what else did I expect?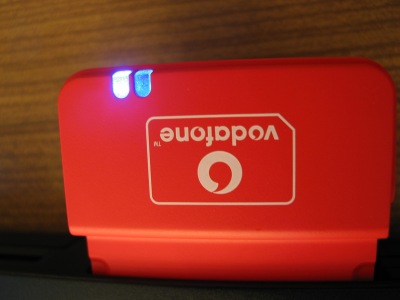 damn! blue! and red!… DAMN!.. I hate that shiny LEDs.
And the installation of the software "Vodafone Mobile Connect":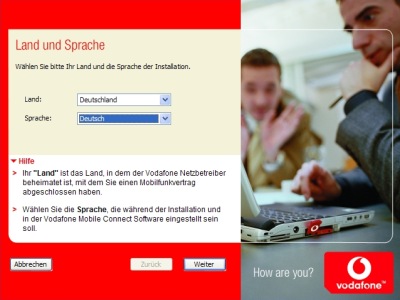 Locals…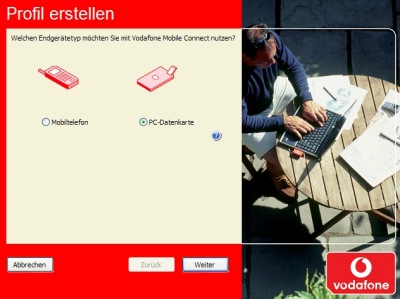 of course PCMCIA card…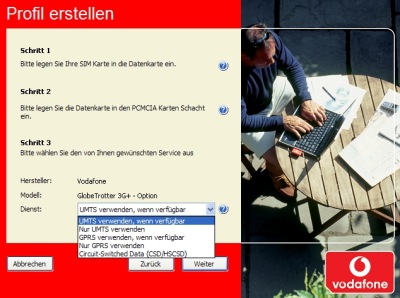 you can choose wether it's going to use UMTS+GPRS(when UMTS not available)
or only one of each.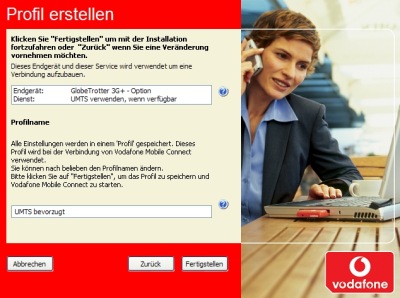 that settings are stored into profiles you can name…and switch between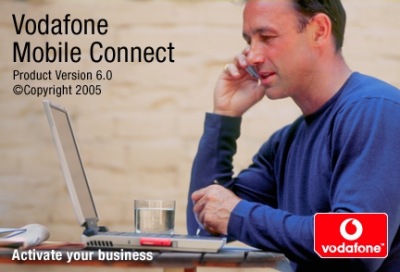 ready. steady. go!
After the very easy setup you just need to start the "Vodafone Mobile Connect" Software and klick the UMTS/GPRS button – and voilá you're in.
Since there's also a volume counter you can see what this months leeches will cost you…
The software itself incorporates features like eMail, SMS, webbrowsing and traffic monitoring. Since eMail and Web is not interesting in the first place I risked a look at the traffic monitoring and sent a SMS to the card… which worked quite well… as expected.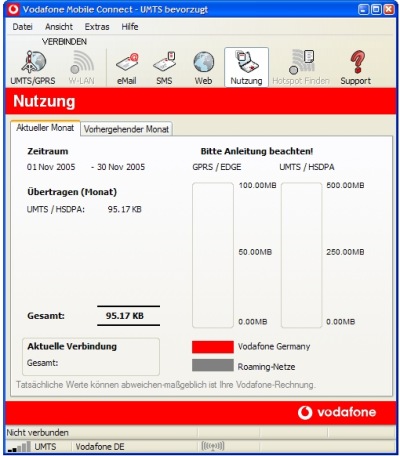 Since it's friday and I expect attendance…more on that later ;) Oh the signal level is just 2 bars out of 5 because I am at the office at the moment – which means: I am about one meter below ground…