Well here we are – packed with equipment we arrived in Berlin and successfully tested the first encoding-run for the upcoming 22c3 which starts in two days.


hmm… bad weather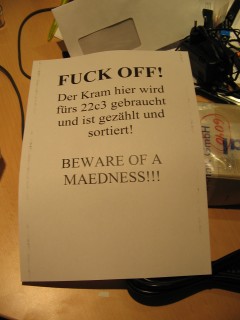 this text was on the equipment to discourage thieves

rest place at the A9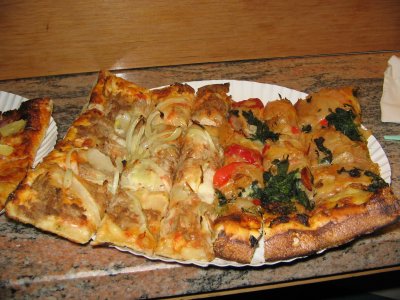 finally some food – well maedness had some sandwiches – but finally something hot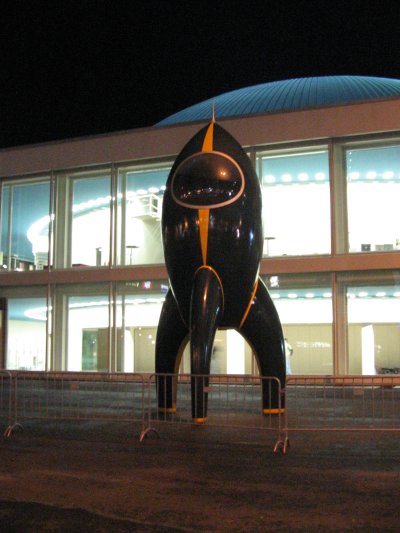 the fairy dust has landed
Since we arrived we unpacked all the equpiment and drawn-in our new "office" for the next days: the video studio – which is kind of above/around hall 1.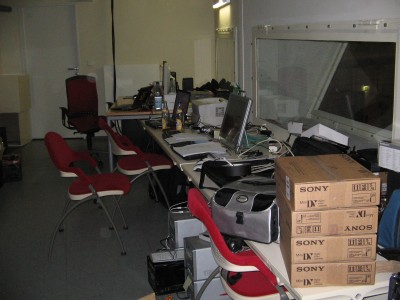 so here we are… on the right side you can see into hall 1 through the window.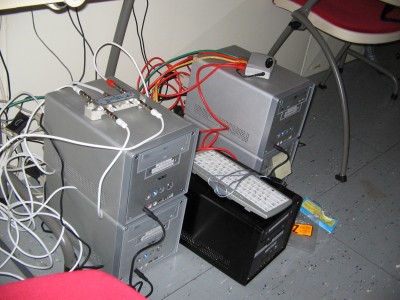 concentrated calculating power – our four encoding machines + one fallback.
Funny thing beside that: we got our own /24 subnet here – peered with 10GE directly to the Berlin CIX. How cool is that ;)