Man this is slow. It's even slower than… well it's so slow, you wouldn't imagine how slow it is. What I am talking about? I am talking about the Xbox Live! Marketplace. The place where you can download trailers, demos 'n stuff directly to your Xbox 360.
I was downloading some stuff and well – beside the point that there is no download queue and you HAVE TO stare at the progress bar while downloading, because the 3 core/6 hardware thread Xbox 360 can't download in the background while you're playing, it's just unbelievable slow. And no: it's not my connection to the internet. Downloads normally are around 500 kbyte/s to 8 Mbytes/s (yes, BYTES not BITS)…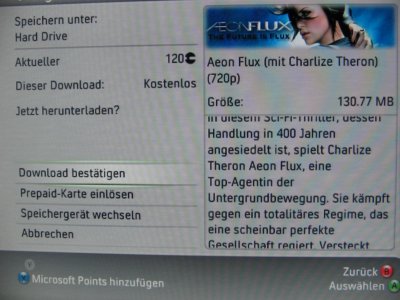 this is where it starts…it's 00:19 AM.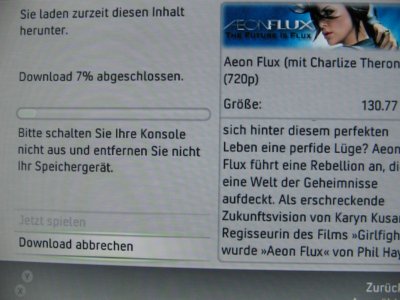 hmm.. it's 00:23…the file is 130.77 Mbyte by the way…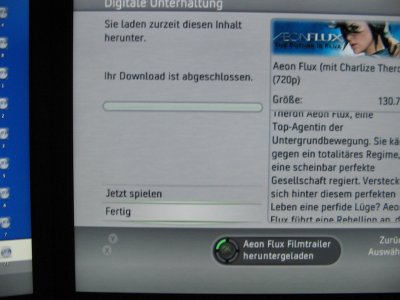 done! Finally… it's 01:19 AM… which means: it took actually 1 hour to download 130.77 Mbytes.
Is this the way they want to bring is IPTV?