so there is a tool to optimise the performance of my Mac? Hey! It's installed now…

I was asked today what tools I use to create the panoramic views on this website. I personally prefer easy to use – "let the automatic do"-tools. That's why I used Ulead Cool360 for years to create the panoramic views. But since some months I am using the brand new Microsoft Digital Image Suite 2006 to create the panoramic views out of the raw pictures.
The first step is to load all the pictures into the Suite: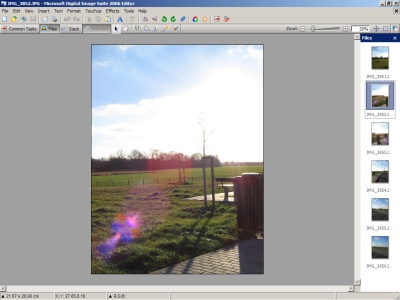 then Tools→Panoramic Stitching…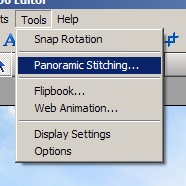 then you have to select which pictures you want to use for the panoramic stitching process: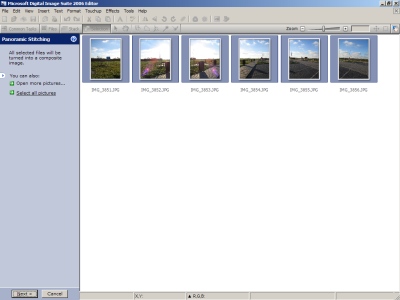 Digital Image Suite now creates a preview for you where you can adjust in whatever way you like – unfortunately no perspective adjustments are possible – but normally not necessary if you took the pictures well: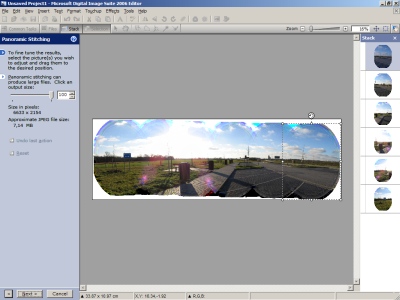 Click Next and you get the "Stitching in Progress" Dialog…waiting … waiting …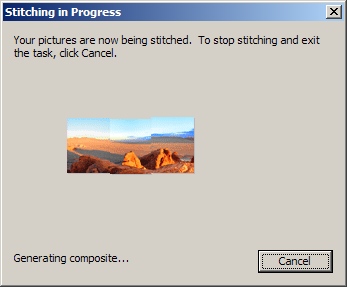 And finally: The Result! You have to select the display window – because maybe – like in my example – the pictures are a bit tilted.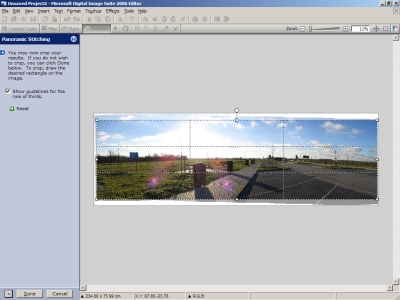 Oh… if you want all that a little bit more compressed…have a look at the demo video I made:
Source 1: Microsoft Digital Image Suite 2006
Source 2: Demo Video