Newsflash +++ Newsflash +++
Berlin. The german news-channel tagesschau.de reports that Namenlos (ger.: Nameless) stops living without a name. For the hole community this shocking news seems to be unbelievable (see attached screenshot).
Namenlos wasn´t available for any comment on that issue. Informants mean that the local government didn´t accepted his wish for an passport having "Namenlos" as Given Name.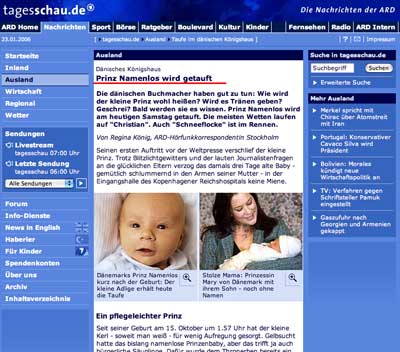 Shocking news on saturday morning: "Prince Nameless is baptized"
Author: medienfloh