So thanks to the Windows Mobile Team Blog I am able to present you the proper way to get a root certificate installed on a Windows Mobile device. The way would be to create somehow a .CAB installer file which installs the root certificate on the device. The problem to this date: We just did not know how to create this .CAB installer file.
So here are the few steps:
Step 1: Export the root certificate from your certmgr.msc console (Start – Run – "certmgr.msc"):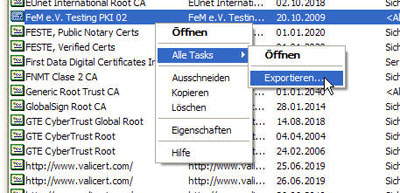 as a Base-64-encoded X.509 file…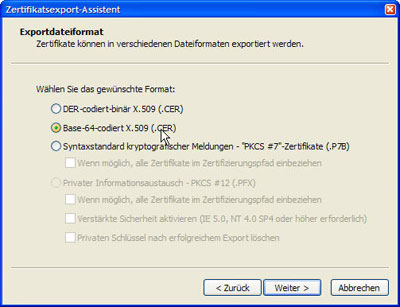 this file looks like this when you open it in notepad: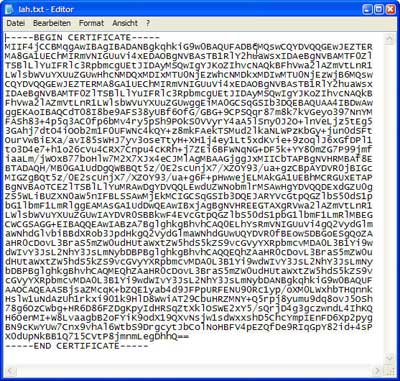 for the next step we need everything within the "—–BEGIN/END CERTIFICATE—–" sections, of course without those sections…
Now view the certificate and get the fingerprint: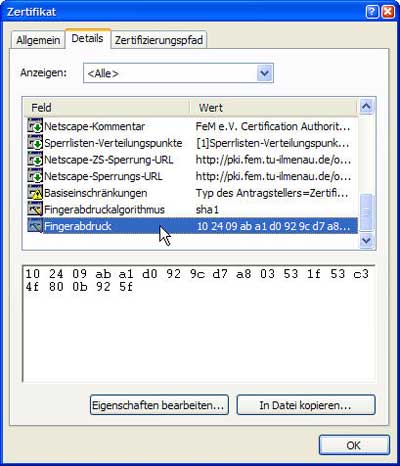 copy the "10 24 09 …" text and create a new XML file. To make it not to complicated have a look at what it should look like when you're done (you can click the image for better reading):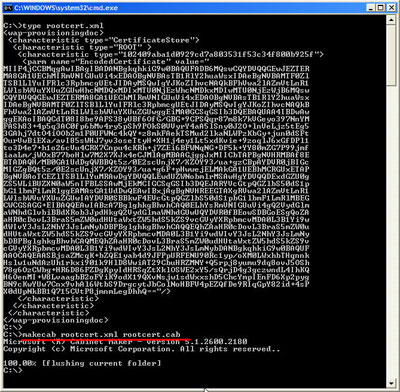 So you have the XML file – get to the command line and make a "makecab " – and you're done. You should have a .CAB installer file which installs a root certificate on a Windows Mobile device.