I really like the User Interface that Mac OSX gives me. I even like the iLife applications and I used them for the first time just for fun… and I came across something which is a really serious design flaw in my opinion: notice the black dot in the red "close"-button of each window: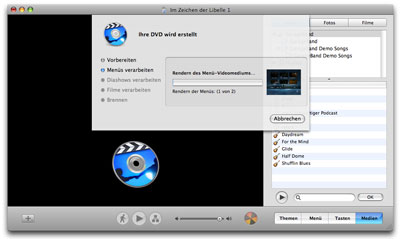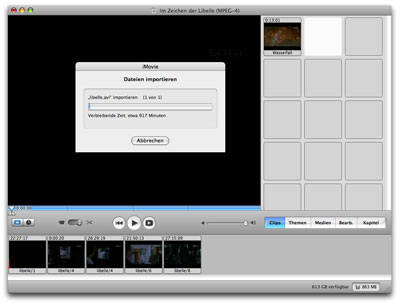 This dot apparently shows me that I cannot do anything with this window apart from moving it around.The dot shows that the document changed – in the case of the iLife applications you cannot do anything else than moving the window around… you cannot minimize it. And the case is: The only thing I don't want to do with such a window is starring at it's progress bar and waiting … So normally I and probably every other user wants to hide/minimize that window. But it's impossible. It's just not allowed to minimize it…
Why is that? Ideas anyone?