Berkeley University of California just made a great number of their audio courses available for free download on iTunes. Just tune in and get a taste of cal.
I actually got a taste of the incomparability of two universities… The courses are great!
ACCESS & DOWNLOAD COURSES on your computer or MP3 player
LISTEN TO EVENTS about the Arts, Education, Politics, Science and Technology
BE CONNECTED with what's happening at UC Berkeley

But Berkeley is not the only university which has some sort of online-courses. FeM e.V. offers you a growing number of complete courses of the TU-Ilmenau with video+audio.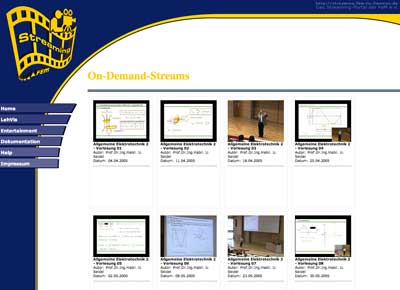 Source 1: Berkeley on iTunes

Source 2: FeM e.V. Streaming TU-Ilmenau