I joined second life some days ago to see what all the fuzz is about. And the first impressions I got is: there's a shitload of pr0n and adult entertainment.
Being in Second Life for 10 minutes I met "Lucas Pow" on an island …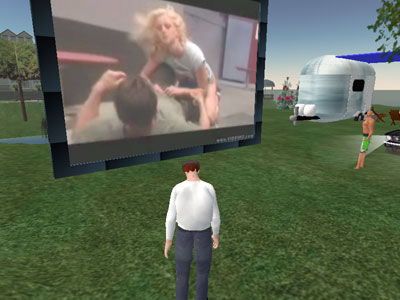 By the way: My avatars name is "Inspector Columbo"…just in case you want to contact me.
Source: http://www.secondlife.com