For some time we where in desperate need of a comprehensive and secure VPN solution for Windows Mobile (all version!). There is PPTP and L2TP. And there are teething problems for… well ever since.
The silent wish always was to have a more subtle solution: We are using OpenVPN on all of our machines. So we wanted it on our mobile devices too. And there it is: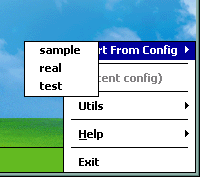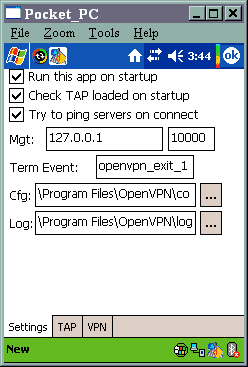 It's running on Pocket PC 2003 and Windows Mobile 5.
Source 1: http://www.ziggurat29.com/OVPNPPCAlpha/OVPNPPCAlpha.htm

Source 2: http://www.openvpn.net