Schrankmonster is powered by a 4-way XEON 2.8 Ghz machine with 2 GB RAM running Windows Server 2003 and dasBlog blog-engine. And believe it or not: dasBlog actually utilizes all 4 CPUs completely at peak times.
Much of this is led by the fact that dasBlog was built for much smaller weblogs (not that schrankmonster is big…). And for MUCH less traffic. When you load the front page of schrankmonster you instantly notice the lag between typing the URL+pressing enter and the completely loaded page showing on your screen.
dasBlog does not use any database server. Instead it uses XML files. Two for each day of the year. And well. It parses them very often…
Very much to my pleasure the traffic on schrankmonster is raising each month. And that means: slower page load times… It became more and more unacceptable in the last weeks.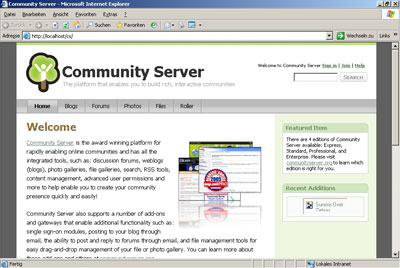 Beefing up the hardware is not an option. I believe it's a quite beefy system already. And the main problem remains: the software. So it's time for a change: I will move schrankmonster bit by bit from dasBlog to a shiny new software called "Community Server".
I just finished the test-setup today and I am thinking how to move the content to the new platform. The main goal is that nobody will even notice (beside some radical layout changes) that there is a new blog engine powering schrankmonster.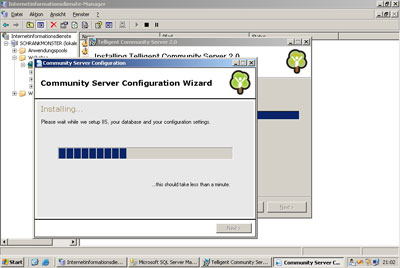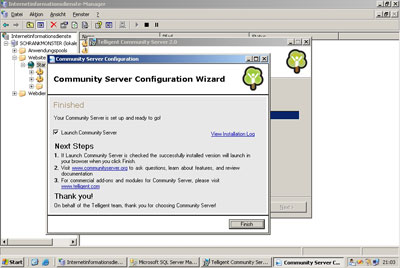 Source 1: http://www.dasblog.net
Source 2: http://www.communityserver.com