Ralf of videobasics.de created a great time-lapse movie of a house demolition. See how things end: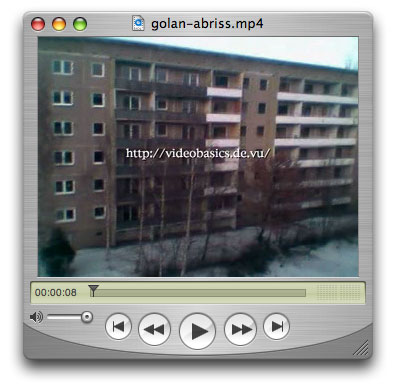 Music by 2-RD. (I added this)
You can get the movie iPod-compatible via the muckefuck podcast feed.
Within some days there will be this and one more time-lapse movie be available on the streaming website of FeM e.V.. You can read here and of course on this site when it becomes available.
Source 1: http://videobasics.de/
Source 2: http://streaming.fem.tu-ilmenau.de