I am listening to Adrienne Pierces music since about two weeks. I really like those singer-songwriter style and therefore I like Adrienne Pierces music. My favorite song is "Lost&Found" which was featured on the "Veronica Mars" soundtrack.
"The buzz on Adrienne Pierce continues to build. The Vancouver born singer/songwriter taps into a singular source to create music that has universal appeal. Her independently-produced debut, "Small Fires," is a pop gem full of sublime songcraft and intense performances." – John Goodman, North Shore News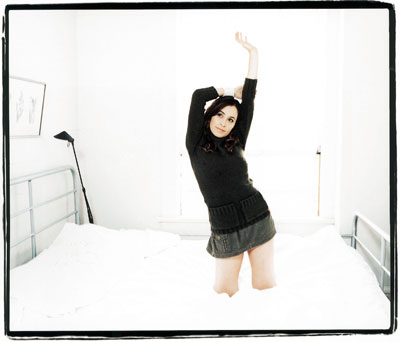 Visit her website, and buy her music!

Source: http://www.adriennepierce.com/