"An elegant vertical-axis wind turbine, quietrevolution has been designed and developed by XCO2, an established low-carbon energy consultancy and engineering practice.

Virtually silent and vibration free, quietrevolution is ideally suited to both urban sites and exposed locations.

The simple and robust design (patent pending) has just one moving part, maximising reliability and minimising maintenance requirements."

Vertical-axis wind turbines not only look very sci-fi, but when you add LEDs to the border of the turbine you can use them as a display: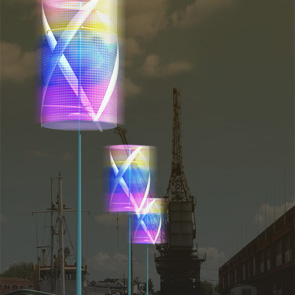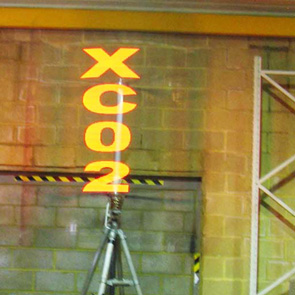 So I leave you with a patent pending revolution which produces power and is virtually silent…whatever that means.