"Windows Mobile Starter Kits are fully functional sample applications. Each sample is complete and contains its documentation, so you can get started right away."
And the Starter Kits for Windows Mobile 5 is available for download. Featureing this three samples: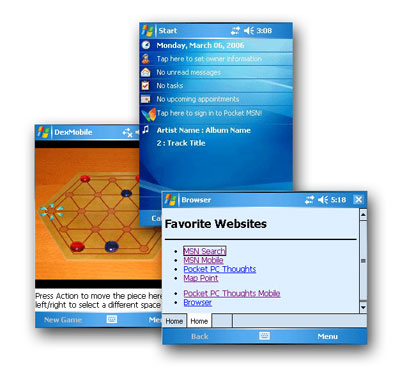 DexMobile, a game. A tabbed web browser and a today plugin that displays the mediaplayer status. Go and grab it and start coding.
Source: http://msdn.microsoft.com/mobility/windowsmobile/howto/starterkits/default.aspx