It's the year 1986 and Kings Quest got it's 3rd episode. An adventure in 16 colors. But now it's 2006. And Infamous Adventures did a remake:
"Infamous Adventures is proud to present a Remake of Roberta William's classic 1986 hit, King's Quest III. Remade in VGA color to match later Sierra releases, and using the AGS engine by Chris Jones, IA promises to make an enjoyable 1:1 remake of King's Quest III. In the tradition of recent remakes, King's Quest I and II+ by Tierra/AGDI, Infamous Adventures hopes to create a new classic of the Beloved Series."
All 16 color backgrounds remade into stunning VGA graphics
Enhanced Close up cut-scenes and dialogue pictures help immerse you into what is known as the first plot driven chapter of the King's Quest series.
Original music by professional music composer(s)
Re-experience the adventure with a stunning new interface (no more typing) And if you never played well, you'll probably enjoy it anyway.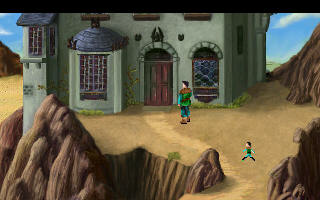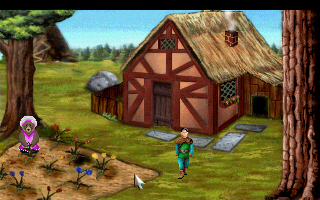 You can download Kings Quest 3 here for free. You can even get the soundtrack there.
Source: http://www.infamous-adventures.com/index.php?page=kq3