I want to share with you a fantastic page where Pascal Buire discusses his investigations on Google Earths tiling and algorithms:
"This is my analyse about how google map works, et specially how the tiles are encoded. Google map uses pre-rendered tiles that can be obtained with a simple url. This article explains how to build the url for a tile from its geo coordinates (latitude/longitude)"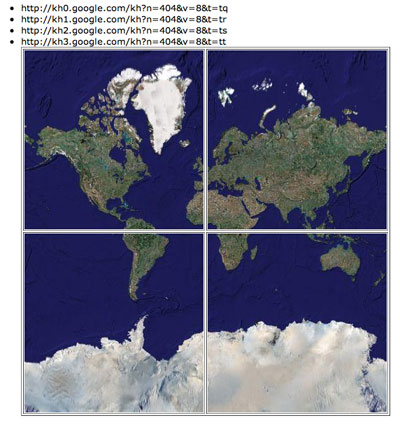 Google Earth mirroring anyone?
Source: http://www.codeproject.com/useritems/googlemap.asp